Poppies at Cavell memorial
Each year, children from Inverness Local Quaker Meeting lay a wreath of red and white poppies at the Cavell Memorial in Inverness.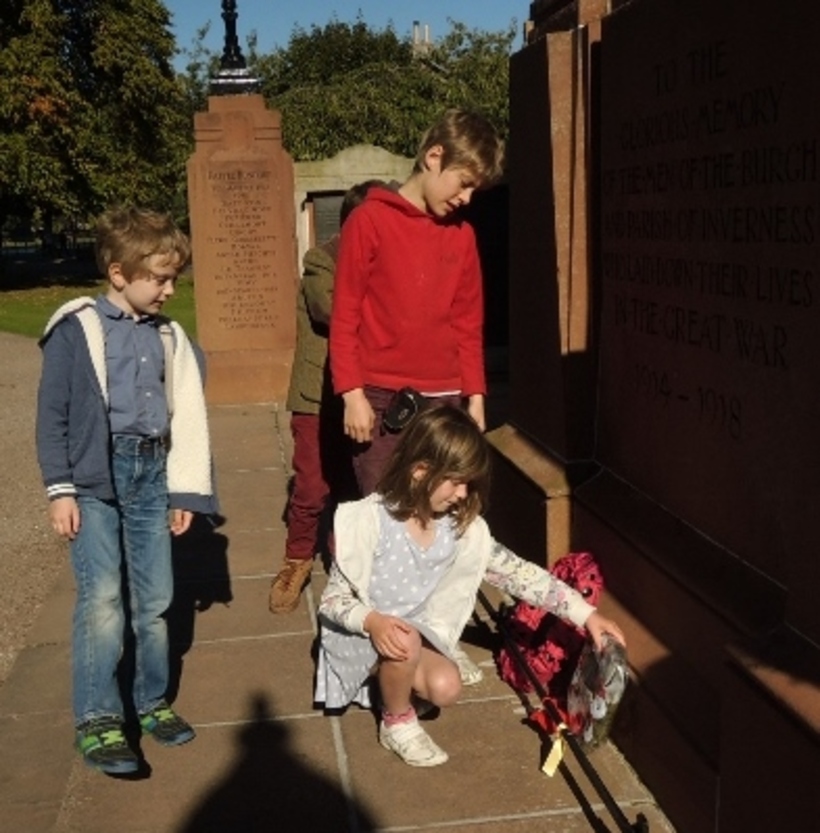 We have done this for a number of years. The children have been involved in the laying of the wreath for the past two years it is in honour of those who have died in all wars, both past and present, combatant and non-combatant. The wreath was made by a member of Inverness Local Meeting.
[QUOTE-START]
Patriotism is not enough. I must have no hatred or bitterness towards anyone.

- Edith Cavell, 1915
[QUOTE-END]
The children at meeting have been engaged in making a peace board using various images of peace and writing their own messages to all those who have suffered in war.
Edith Cavell was a nurse who treated soldiers from both sides during World War I. She was prosecuted under German military law for aiding British and French soldiers across the Dutch border. She was executed by firing squad in 1915.