Penrith Quakers paddle England's second longest lake to raise money for refugees
Ten Quakers. Four canoes. Nine miles. One Force 5 gale. Here's how they made it happen.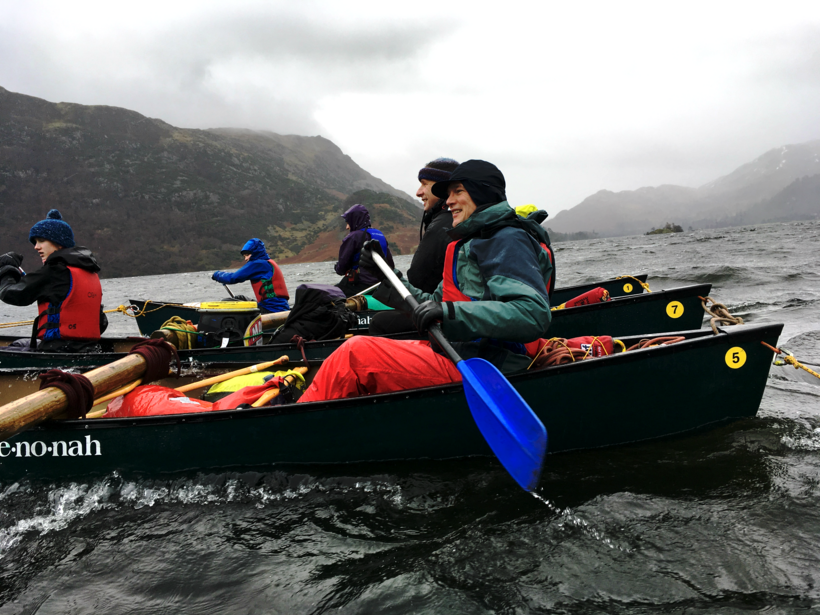 It all began in 2013 when we ran a cake stall and raised a bit of money for UNHCR. Then, in 2015 we raised over £2000 by walking 26 miles from Penrith Quaker Meeting to Carlisle Quaker Meeting in a day. To raise even more, we decided to express solidarity with refugees who have to flee across terrifying bodies of water by setting ourselves a new challenge: canoeing the nine-mile length of our local lake, Ullswater.
Our ten-person group prepared our four-canoe raft at Glenridding pier, making final adjustments to our kit, and deciding whether it was brave, foolhardy or inspired to set off on such a windy, cold and wet January day. Here is how we reached that point.
Finding support
We had been focussing on the theme of 'Living Adventurously' in our Young People's meeting, and had asked ourselves, How might we move outside our comfort zone? Not only did we feel that sitting around and expressing concerns wasn't doing enough for people in trouble, it simply wasn't exciting enough! A real motivator was the knowledge that this situation for refugees wasn't getting any better – and thinking, what's the point of being concerned, if you're not going to do anything about it in practice?
Through participating in local Penrith and Eden Refugee Network meetings, we realised there was a collective desire to take action, as well as talking. As soon as we shared the idea for both the walk and the canoe journey, people loved it and wanted to be involved.
The local community supported us – in fact it felt like we were doing the trip on behalf of our meeting. Many people were instantly eager to help us out with food and donations even if they couldn't join in. Friends and family sponsored us too. On the day, we were incredibly appreciative of Jan and Jonty from Penrith Meeting tracking us in their car. And Friends from Local and Area Meeting met us at the end.
While we were on the water, Cumberland Area Meeting expressed their gratitude to our local meeting and the young people for taking this initiative. They also approved our application for a grant for a feasibility study to set up supported housing for refugees in our local area. This was very tangible and effective support. Previously they had supported us as we became a Sanctuary Meeting. This was a whole Area initiative.
The nine-mile voyage
When we arrived at Glenridding pier, the conditions were so bad that there was only one other boat was on the lake. We steeled ourselves by remembering that the refugees fleeing their countries don't have a choice. They can't just turn back and go home. They don't have a warm shower and cozy bed waiting for them. They just have to keep going, not knowing what their future may hold. So we said to ourselves 'get a grip' and got on with it!
There was the ongoing challenge of the cold, wind and the rain. At one point the waves were breaking into the boats – we had to bail the water out. Halfway along the lake we decided to leave the lake, miss out a section, and re-start – which took a lot of time, hard work, and support from our friends with a car who were 'tracking' us. It reminded us of the challenges of others, including refugees who face uncertain outcomes, don't have all the kit or support that we have, and no home to which to return.
The moral support and the common goal of completing the trip to raise money kept us going – giving up would have been very disappointing. Oh, and the thought of everyone meeting us at the end with yet more food and hot drinks was definitely a motivator!
Raising money, raising awareness
So far we've raised over £4,000 for the United Nations High Commission for Refugees (UNHCR), more than three times our target. And there's still time to donate. Radio Cumbria interviewed Rozzie and James, spreading the news of our trip and our cause to the whole population in our county, which has to be a good thing! And pupils from Maeve's school went to see the film Human Flow by Ai Weiwei the day after our canoe trip. This film made all the issues much more real and we recommend it.
If we could advise our 2013 selves as we started fundraising for refugees, we'd say: stick at it! Even if friends are sceptical, or critical, we know we're not wasting our time. Don't be shy to ask for support: people are incredibly generous if you ask them and often just need an opportunity to donate or take action in other ways.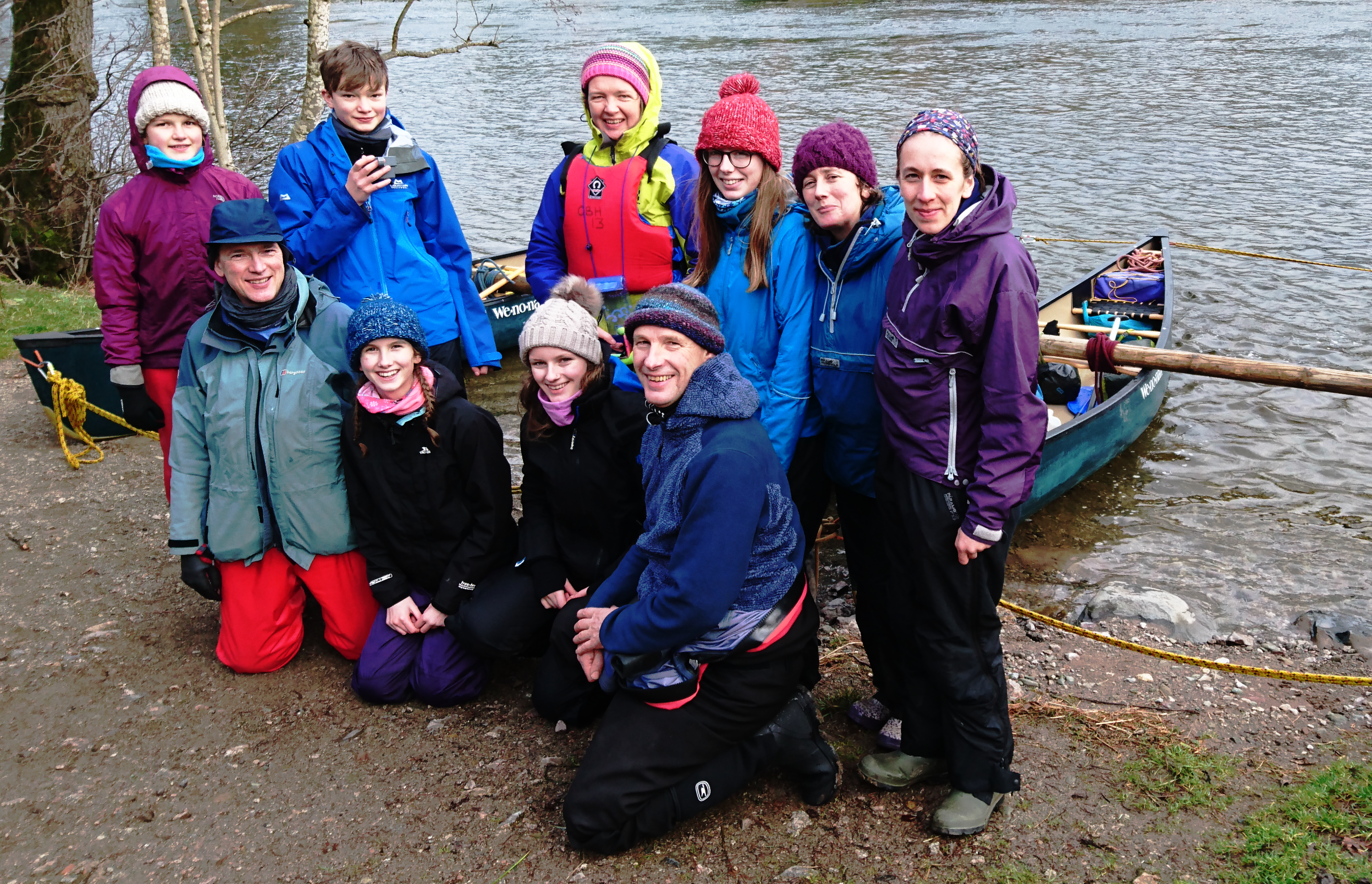 Back row: Rozzie Weir (13), James Weir (15), Julia Aglionby, Maeve Austin (18), Ruth Harvey, Laura Nightingale.
Front row, kneeling: Charles Weir, Sophie Austin (13), Freya Austin (16), Nick Austin.