Martha House
Martha House offers accommodation for destitute migrants who have no recourse to public funds, providing a home for those who have fled their own countries. It is a house of hospitality, building economic and social alternatives for those who are forced out of our monetary society.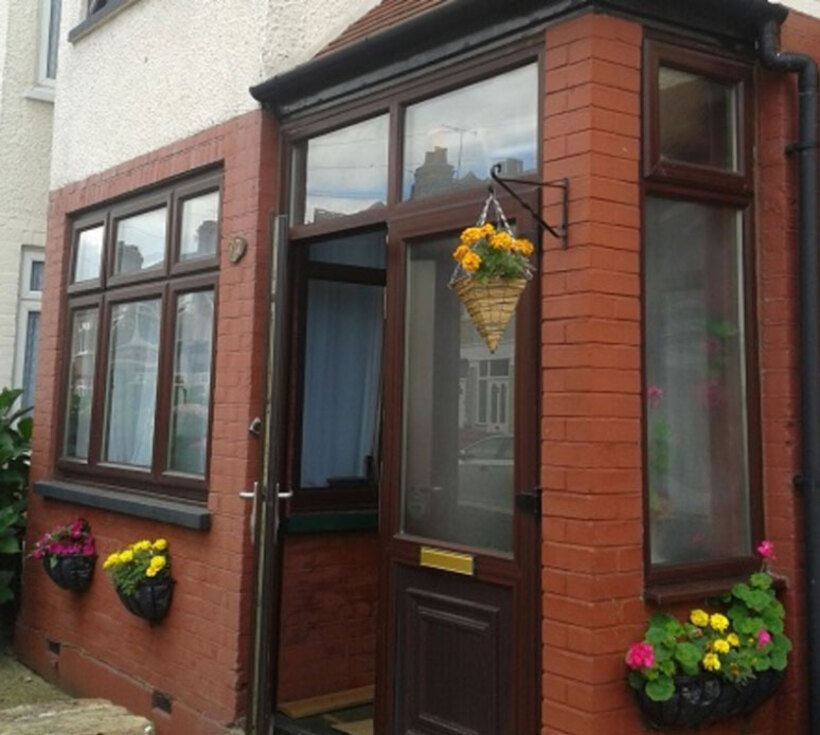 [QUOTE-START]
Bear witness to the humanity of all people... Are you working to bring about a just and compassionate society which allows everyone to develop their capacities and fosters the desire to serve?

- Advices and queries 33
[QUOTE-END]
It is also an open house and hub for the neighbourhood, based around non-economic interactions and support. We have a weekly shared meal, which allows neighbours to interact with each other and those we are supporting
For those we connect to through Quaker meetings or church groups, it can be a place where dominant frameworks of power and the economy are challenged through the way the house is run.
There are two hosts in the house, and it is also our home.
We started the project because of our desire to overcome the injustices that forced migrants face in the UK. There are only a handful of hostels and night shelters that will accommodate those with 'no recourse to public funds'. This is a total of 90 beds – Martha House will increase that by about 6%. British homeless people are able to access shelters because the shelter can claim housing benefit on their behalf.
[QUOTE-START]
It can be a place where dominant frameworks of power and the economy are challenged through the way the house is run

- Jo Frew
[QUOTE-END]
Migrants are also particularly vulnerable to becoming isolated because they cannot work, don't always have great English language skills, and don't arrive knowing how the UK functions and how to access services they might be eligible for. This leaves them more likely to become depressed or unable to deal with health issues such as post-traumatic stress. By being part of a supportive community environment, these issues can be overcome. Through a weekly meal and open house attitude, those who can't afford to socialise in 'pay to use' spaces (cafes, bars, classes etc.) can have a place to develop networks and friendships.
Hosting numbers
We have given over 2,000 nights of accommodation to 28 people. Two guests have been with us for a year, and a few stayed just one night. More have stayed for around three months. Most have been asylum seekers or refused asylum seekers, others have just received their leave to remain, some have been victims of trafficking, and others have had more complex legal situations.
Weekly meal
We have an open house every Wednesday and it averages about 15 people. Some come every week, others dip in and out. Neighbours, ex-guests, other refugees and asylum seekers we know, and various other people we've met in the course of trying to build community, make up our motley crew. Those who come regularly have a sense of ownership and often do a lot of the cooking and welcoming of new people.
It's 'our' meal, not Jo and Conor's, which is great. Our recent Christmas party was a real mixed bag of ages, ethnicities, backgrounds and we were really pleased to see such a wide range of people getting to know each other.
Creating a garden
We grew loads of herbs this year and have started to plan for the use of the old burial ground at the Tottenham Friends Meeting House. The small amount we have tried this year gave people something to do, be proud of and use. It brought smiles and pride to our guests.
Building community
Trying to develop a sense of community has been met with resistance by some guests, who would rather keep themselves to themselves and not take part in the difficult process of opening up to people and being involved. We have tried to gently encourage people, but sometimes we have only been able to agree that it's difficult.
Turning the house in to a hub for others to use has been harder than we expected. Most of our guests are quite quiet, and value the peace of the house. We have also used our living room for emergency accommodation more often than not.
Establishing the rhythms of the house with our guests - and getting to know the local community - has taken most of our energy, so we have not done much in the way of publicising ourselves or offering to speak. This feels like the right way round to do things though. To focus on the work, and then be able to talk with integrity later.