Fundraising Quakers walking 112 miles in solidarity with refugee women
Quakers Elaine and Sue plan to make the journey on foot over nine days, travelling from Northamptonshire to Lincolnshire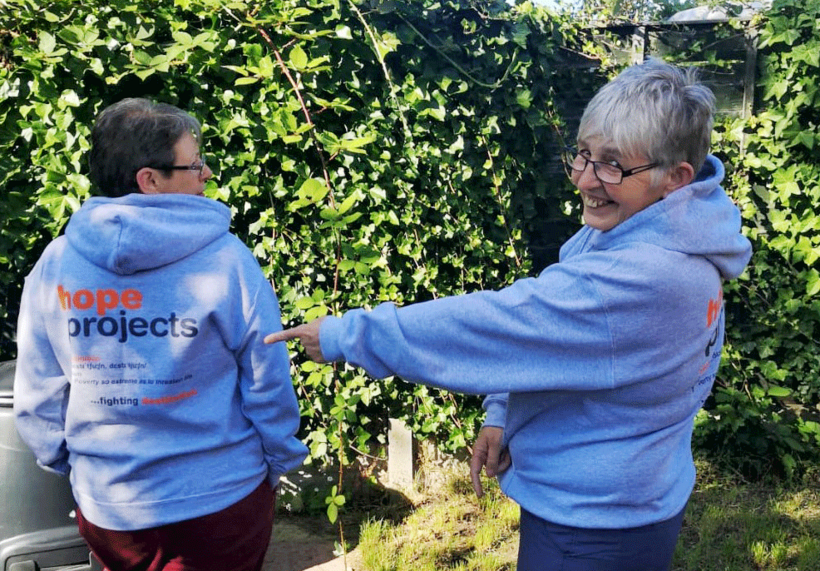 The aim is to raise money for the Birmingham-based charity Hope Projects and increase awareness of the huge difficulties many people face when they come to the UK.

Friends in Northamptonshire waved them off at the start and will hold them in the light, as will Quaker meetings across Birmingham and Cambridgeshire. Some of their friends who are at risk because of the UK immigration system, and staff from the charity, plan to accompany them along sections of the route. Quakers from Wellingborough Meeting and Central England Quakers will join them for parts too. At the end, Sue and Elaine will visit the Friends Meeting House in Wisbech.
Sue says "The walk is an ambitious one for us as, although we have completed other long-distance walks and are capable of walking 12/13 miles a day, Elaine's psoriatic arthritis makes her very stiff so that walking continuously, day after day, is a challenge."
New perspectives
Sue and Elaine recently began volunteering with Hope Projects, befriending and helping the destitute women who live in one of Hope's dozen houses. Hope Projects works to overturn flawed refusals of asylum. At any one time it gives legal advice, a living allowance and shelter in twelve houses to about 40 destitute people.
Along with local Quakers, Sue and Elaine have organised self-help activities for the women, and provided one of the houses with a new cooker. The new cooker encouraged the women to share meals together which has decreased their isolation.
"We're all learning," Sue notes. "At times I struggle with unfairness in my own country, but then from talking with asylum seekers I get a totally new perspective. A few of us were talking about our different countries and one woman said, 'in my country, if they don't like you, they shoot you.' Realising just how much others have coped with can be humbling."
Hope's clients are all people who are barred from employment and state benefits as a result of the UK's 'hostile environment' immigration policies. As a result, they are forced to rely on donations and charity support. Elaine says: "Volunteering and the walk is all part of my being a Quaker; my faith is not separate to the rest of my life. This is part of seeing God in everyone, and showing solidarity."
Moments of laughter
Elaine reflects on a stand-out element of volunteering. "It's laughter: there's a woman who is about my age but has a totally different experience of life - language, culture everything - and we find it difficult to understand each other due to the language barrier. But we shared a moment when the laughter poured out, we caught each other's eye and we just couldn't stop laughing. That rapport was a special moment and brought us together as friends."
Elaine and Sue have asked Friends to create a special souvenir from their walk. Some will paint or embroider messages of hope and welcome onto material shaped like rays of the sun. The messages will then be put together to create a sun artwork, which will be installed in the project's house.
"These people have so many difficulties but they maintain a sense of fun and of hospitality. When my new friend and I look across Birmingham from the Lickey Hills in the evening sunlight, this is my city, and it is also her city now."