My daughter's conscientious objection
A Quaker parent, and school governor, reflects on a painful struggle with their 10 year-old daughter's primary school.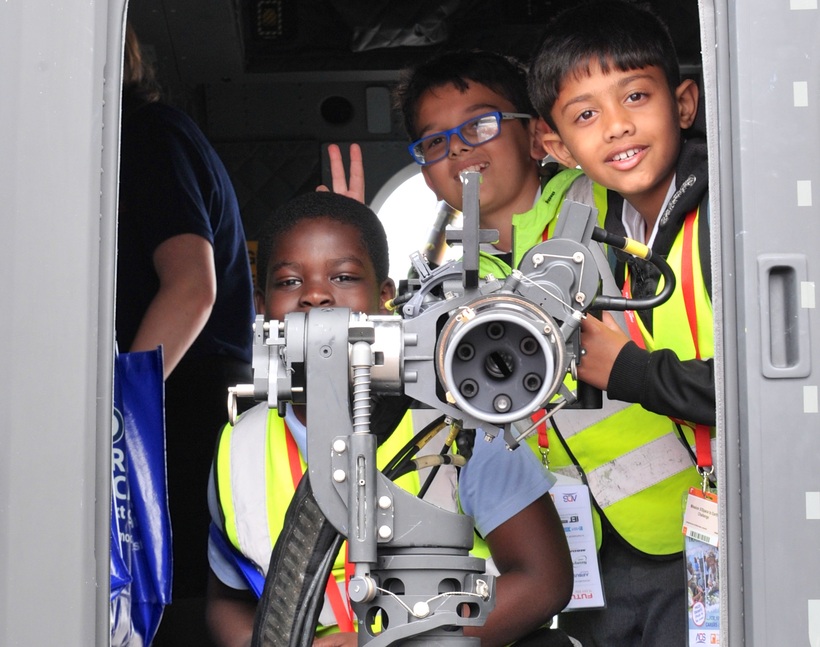 In the run up to the SATs tests we received a letter asking for parental consent for our daughter to visit the local army HQ. My daughter, who grew up in Quaker Meeting and proudly wears a white poppy each year, was concerned about the trip. I was worried about her missing out an experience with her class. We discussed it and watched Quaker Peace & Social Witness's film The Unseen March. My daughter decided she had a conscientious objection to the trip and didn't want to go.
We wrote a letter to the school, making it clear that this was an objection on the grounds of conscience, and asked for alternative activities. The letter was handed in at the head's office and was intended to open up a dialogue. As the time to the trip drew nearer I realised the letter had not been passed on to my child's teacher and no dialogue was taking place. My daughter was encouraged to take part in the trip which put her in a very difficult position.
'Just like any other machine'
The day of the trip came and went. My daughter spent it helping out with a younger class, which she said she enjoyed, but I felt for her when all her friends returned talking about how much fun they'd had on the trip. A couple of days later we were having breakfast and she said that her friends had told her about an instructor dismantling a gun, describing it as 'just like any other machine'. I wrote to the school again about children aged 8–10 being presented with this view of guns. The teacher didn't share my concerns and viewed the trip as a healthy activity as it involved an assault course. I was asked why no other parents objected and have been asked to leave the matter alone. I've effectively been silenced.
[QUOTE-START]
For some children, as well as adults, an uncritical introduction to weapons and the Armed Forces is deeply problematic.
[QUOTE-END]
If we hadn't raised our concerns my daughter's conscientious objection would not have been respected. Her school wouldn't know that for some children, as well as adults, an uncritical introduction to weapons and the Armed Forces is deeply problematic. But something died in me as a result of this experience. Parents and children of such a young age should not have to deal with these issues.
Targeting economically deprived areas
In addition to moral and religious concerns, the purpose of education, connecting with the spirit of enquiry within each child, exploring different points of view, weighing up evidence, is being undermined by this uncritical promotion and involvement of the armed forces in our schools.
I have spoken to teachers in other areas, such as London, who have said that these kinds of visits to the Armed Forces wouldn't be tolerated, not least because they have children from conflict areas for whom it could be frightening. Yet in an economically deprived area like ours, it's sold to us as a positive and healthy option that we're meant to accept without questioning, which is after all the essence of military ethos, as Ben Griffin from Veterans for Peace UK points out in The Unseen March.
My own father was a member of the armed forces. He always described them as the 'poor man's University', but I'm shocked that the Armed Forces are allowed to target areas of deprivation in this way.
Raising awareness
We've had a lot of support from our local Quaker meeting, and I want other parents who face similar situations and have similar concerns, to know that they're not alone. QPSW have information and resources to help challenge the Government policy to increase the military presence in schools, as does the organisation Forces Watch. Quakers across the country are starting to take action on militarisation, writing to their MPs and local press. The policy of promoting military involvement in education has lacked public scrutiny but raises serious religious, ethical, and educational questions. It requires proper debate.