Search
This event has ended.
Yearly Meeting Accompanying (15-18's)
24 - 27 May 2019, London
To prepare young people for Yearly Meeting as adults we offer the opportunity for 15–18-year-olds to accompany adult volunteers to Yearly Meeting sessions.
Those who are part of this year's 'Accompanying' group will look at privilege and its impact on climate justice, sustainability, inclusion and diversity. Participants may choose which sessions they want to join. They will be part of a small group who will meet during the event. There will also be social activities during the free time.
"The BYM sessions we attended were really interesting and thought-provoking".
"I liked being part of BYM and I felt welcomed and able to participate in business meeting[s]"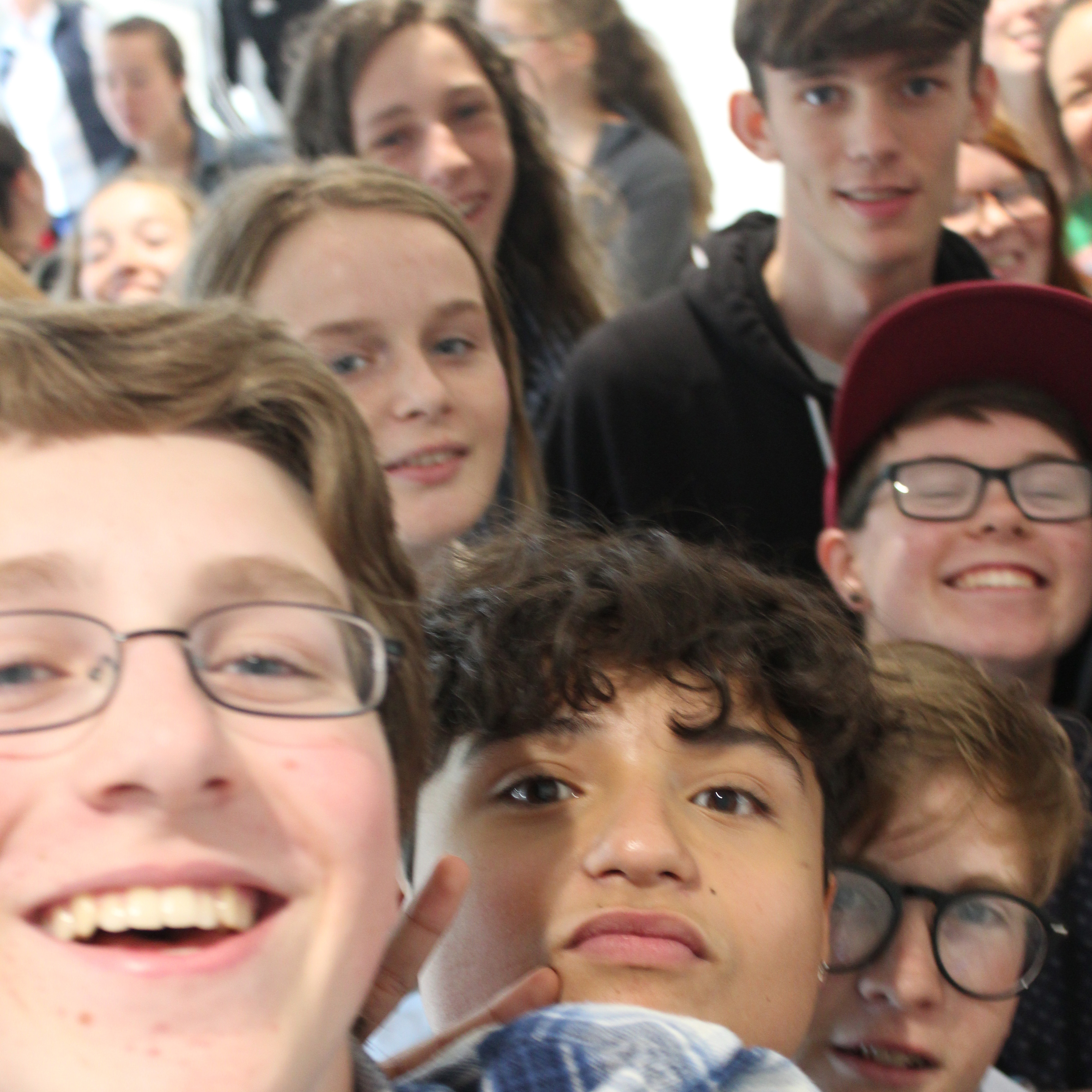 What to expect: Explore new perspectives! Gain new insights!
Hear from a wide range of perspectives on the theme.
Engage with the theme in different ways.
Find your voice and be heard.
What you need to know
For young people, by young people: The structure and elements of Accompanying were agreed by a coordinating group of young Friends aged 15–18.
Attendees will be required to have a person who is responsible for them where they are staying during the event.
Adult volunteers and staff will be available to support participation in Yearly Meeting.
Social activities include bowling, picnics, discussions on sessions, a trip to an ice cream parlour and informal chats.
Cost
Accompanying is non-residential and therefore incurs no cost. However individuals who sign up for the social activities will be required to cover the cost of their participation in each activity.
Accommodation ideas
Accompanying is non-residential. If you live outside London and would like to attend Accompanying at Yearly Meeting, you could stay with your parent/s or guardians if they are also attending. If they are not attending, you could ask where Friends from your meeting plan to stay for Yearly Meeting and arrange to stay in the same venue.
The following venues provide cheap accommodation and are reasonably close to Friends House. Any young person attending Yearly Meeting should have an adult who is responsible for them in their accommodation.
The Youth Hostel Association (offsite link)
Bookings
Bookings are now closed.
More information
For more information contact:
Aleksandra Zawadzka
Telephone: 020 7663 1013
Related events