Donate
Search
This event has ended.
Quaker Roots in Advices and Queries
25 November 2023, Wrexham
Advices and Queries have been carefully drafted over the years to reflect Quaker insights, concerns and practices. The current edition in QF&P retains a number of references taken from early Quaker writings. During this day we will look at four examples.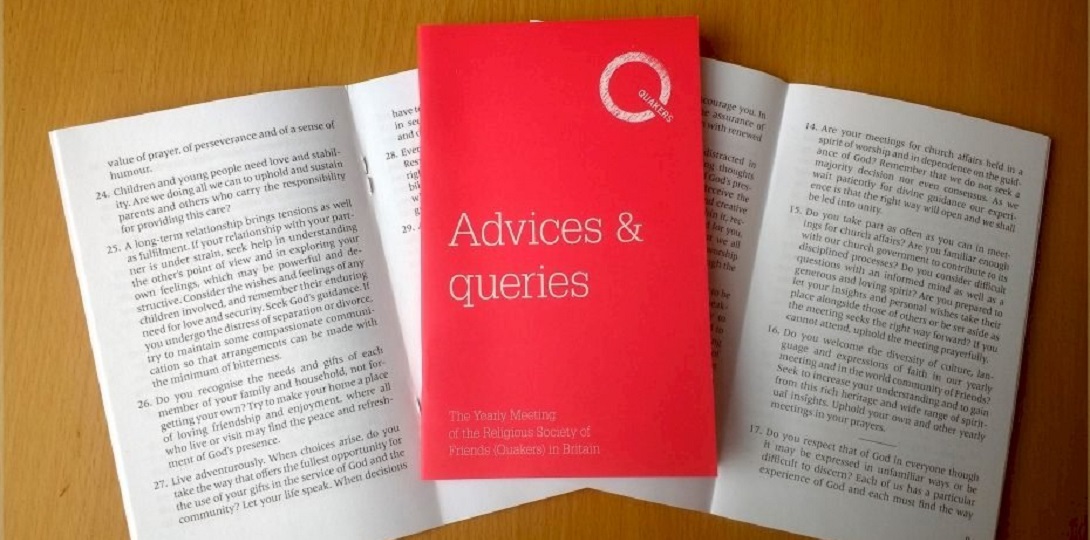 By working through this material together, we will gain a deeper understanding of our Quaker roots, and also reflect on how the advices and queries continue to inspire and challenge us in our lives as Quakers today.
More information
For more information contact:
Woodbrooke
Telephone: 0121 7282360
Related events