Search
Quaker Question Time with Preet Kaur Gill MP
8 June 2021, Online
A chance to discuss key political issues with the Shadow International Development Secretary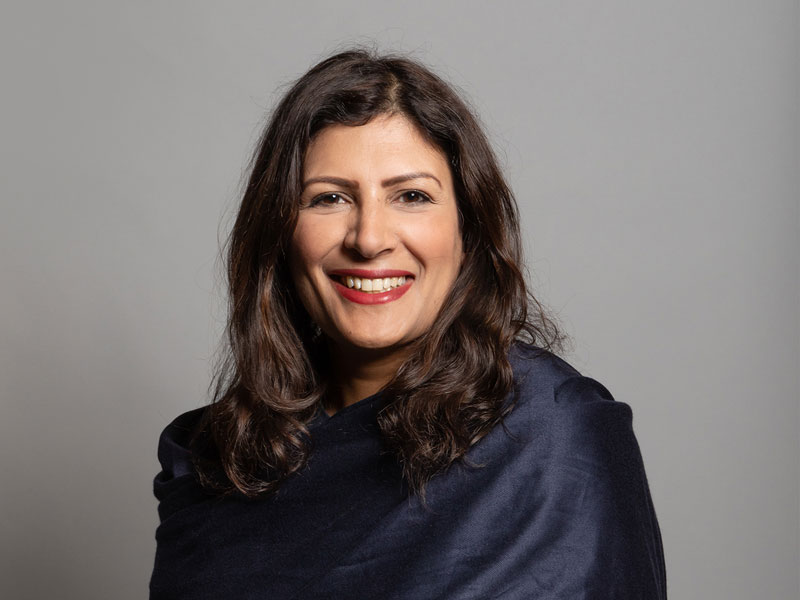 Quakers in Britain invite you to Quaker Question Time, where Friends can discuss key political issues with the Shadow International Development Secretary, Preet Kaur Gill MP.
Preet has been an advocate in parliament for many issues of concern to Quakers in Britain, including climate justice, aid spending, and the integration of refugees. In 2020, she was named MP of the year by the Patchwork Foundation, a diversity and inclusion charity, for her consistent championing of young people, representation for the Sikh community and her initiative to tackle fuel poverty .
Preet is Britain's first female Sikh MP. She chairs the all-party parliamentary groups (APPG) on British Sikhs and co-chairs the APPG for international freedom of religion or belief. Born and raised in the West Midlands, she was a social worker and councillor before being elected as the Labour MP for Birmingham, Edgbaston in 2017.
Join us for the second in a series of Quaker Question Time events designed to enable Friends to engage with politicians and activists from a wide range of backgrounds. It promises to be an interesting and enjoyable evening.
If you have any queries or would like to submit a question in advance, please email politics@quaker.org.uk
More information
For more information contact:
Grace Da Costa
Telephone: 020 7663 1138
Related events