Donate
Search
This event has ended.
Europe's military drift
24 May 2022
Europe's military drift: from a soft power union to 'security provider'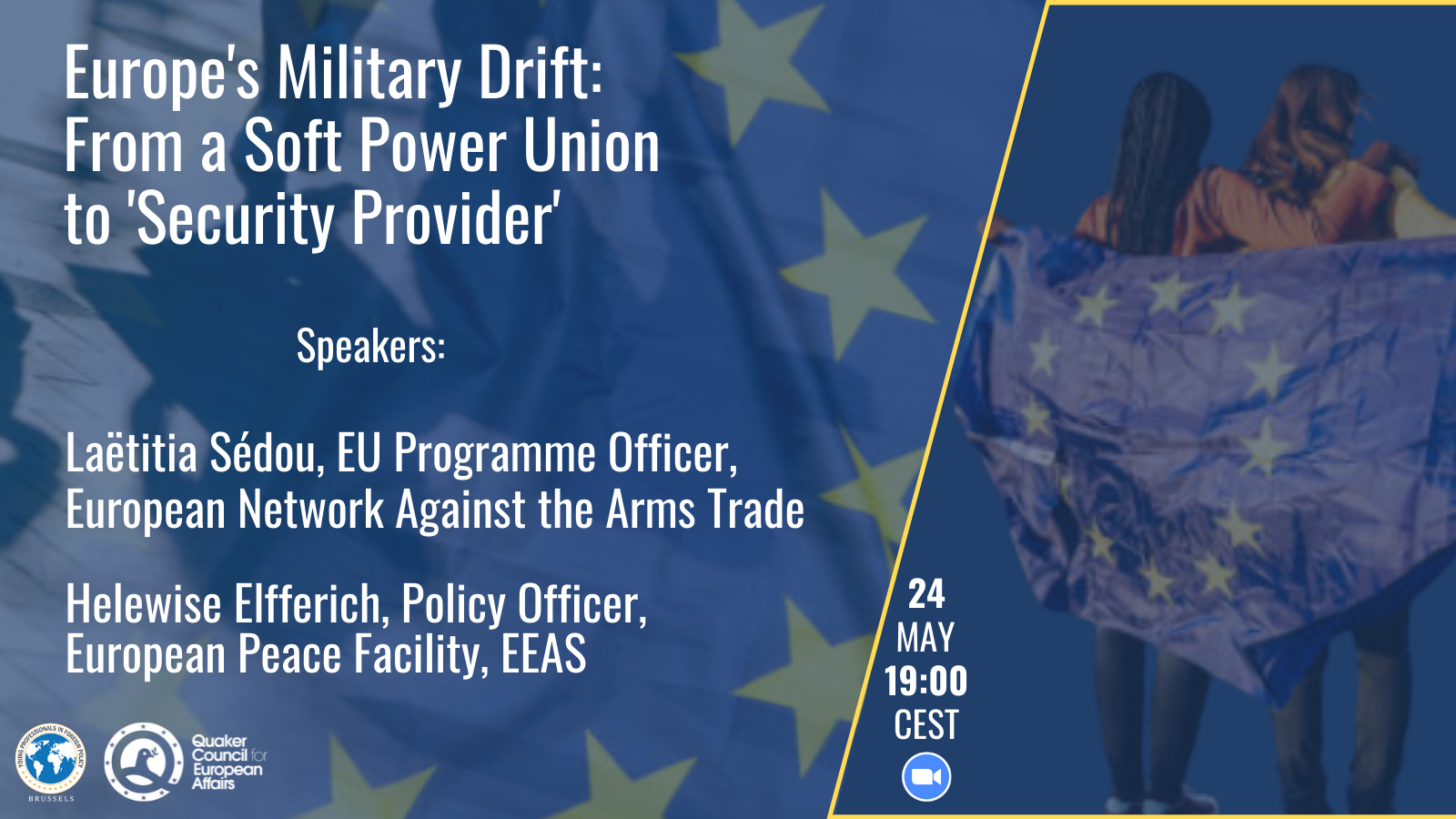 Several global events have shaped Europe's idea of increasing defence spending and creating a new defence strategy for Europe. The European defence industry has been developing a strategy of steering the EU onto the path of militarization, while the withdrawal from Afghanistan and Russia's invasion of Ukraine has propelled Europe's efforts to militarize, putting the peace and security dilemma back on the table. In March 2022, the Council approved the Strategic Compass, which aims to strengthen the EU's security and defence policy. In parallel, the European Defence Fund dedicates 8 billion euros to promote research and development of new military technologies, including artificial intelligence technology, unmanned and autonomous systems, in an attempt to enhance the global competitiveness of the European arms trade. The EU also launched the European Peace Facility (EPF) which boosts the bloc's ability to provide military training and equipment, including, for the first time, lethal weapons, to non-European military forces around the world.
In this event, in partnership with Young Professionals in Foreign Policy - Brussels, we will be discussing Europe's place in the world as it rapidly transforms into a hard power, exercising influence through military means. We will reflect on whether this increased militarization can be reconciled with its intended purpose to serve peace worldwide.

Join us online on 24 May at 6-7pm (BST). Please RSVP by emailing our Peace Programme Assistant Saskia Basa: saskia.basa@qcea.org by the morning of 24 May.
More information
For more information contact:
Quaker Council for European Affairs (QCEA)
Telephone:
Related events