Donate
Search
This event has ended.
Deep Dive into DfE Sustainability Strategy
18 January 2022, Online
In this latest in the "Did you COP that?" series of online events , the Our Shared World Movement takes a deep dive on the new Climate Change and Sustainability Strategy from the Department for Education in England announced at COP 26.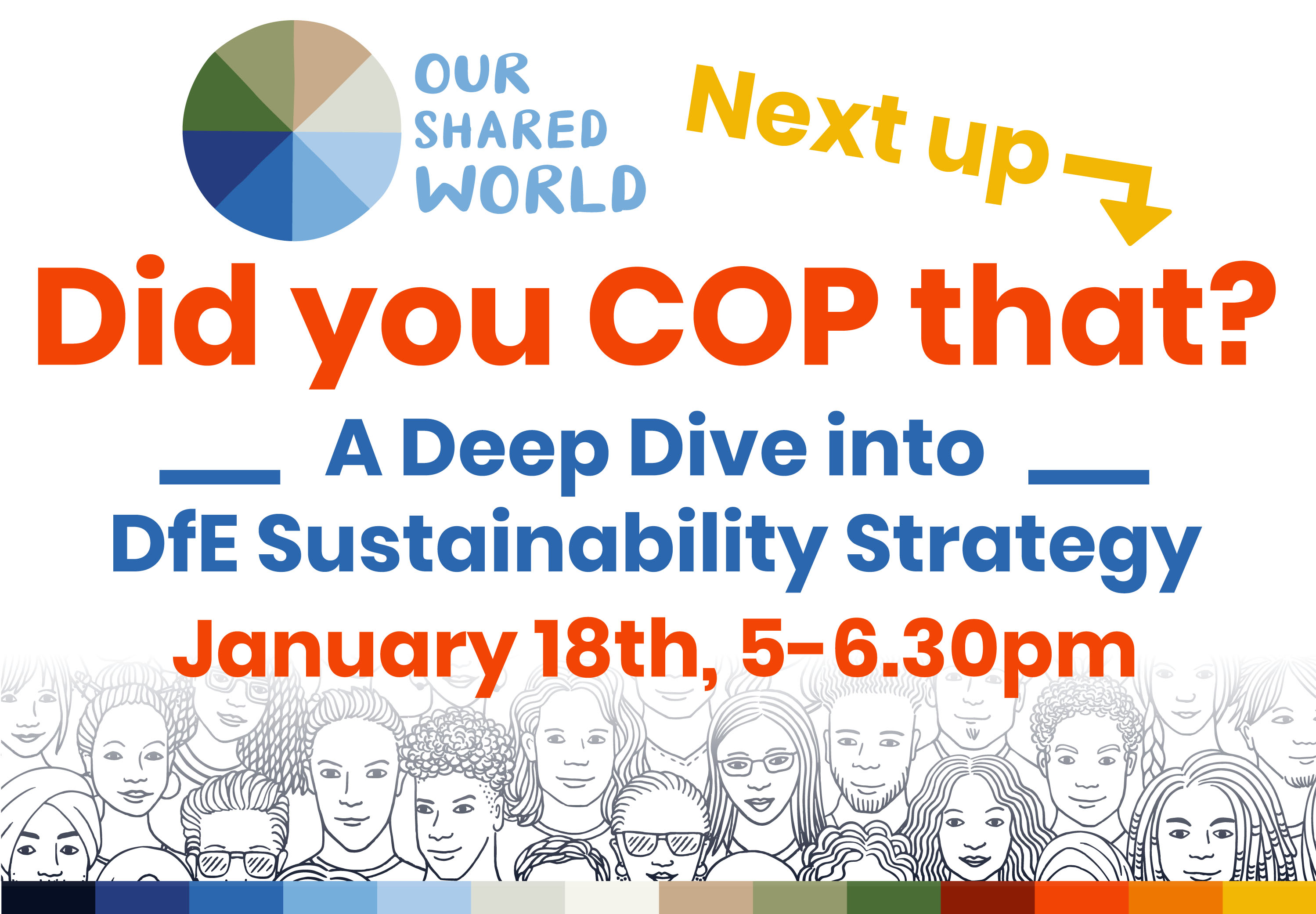 This is the third in our successful series of hearing other voices and each other and thinking what this all means to us, education and our practice.
The conversation will be stimulated by listening to perspectives on:
- developing or influencing the strategy and policy
- implications for civil society space and action
- the views and experience of young people
Join us for a conversation about the Department for Education's draft strategy for education and children's services systems, announced at COP 26.

More information
For more information contact:
Our Shared World
Telephone:
Related events