Search
Yearly Meeting 2018 Junior Yearly Meeting
4 May 2018, Hertfordshire
Junior Yearly Meeting (JYM) is a welcoming, exciting and thought provoking event for young people aged 15-18 (born between 1.9.1999 and 31.8.2002 inclusive). Whether you've been a Quaker all your life, or have recently discovered Quakerism, JYM offers everybody the opportunity to meet new people, make friends through social activities and engage with spiritual ideas.
The event is run by people your age, who are supported by a team of adults.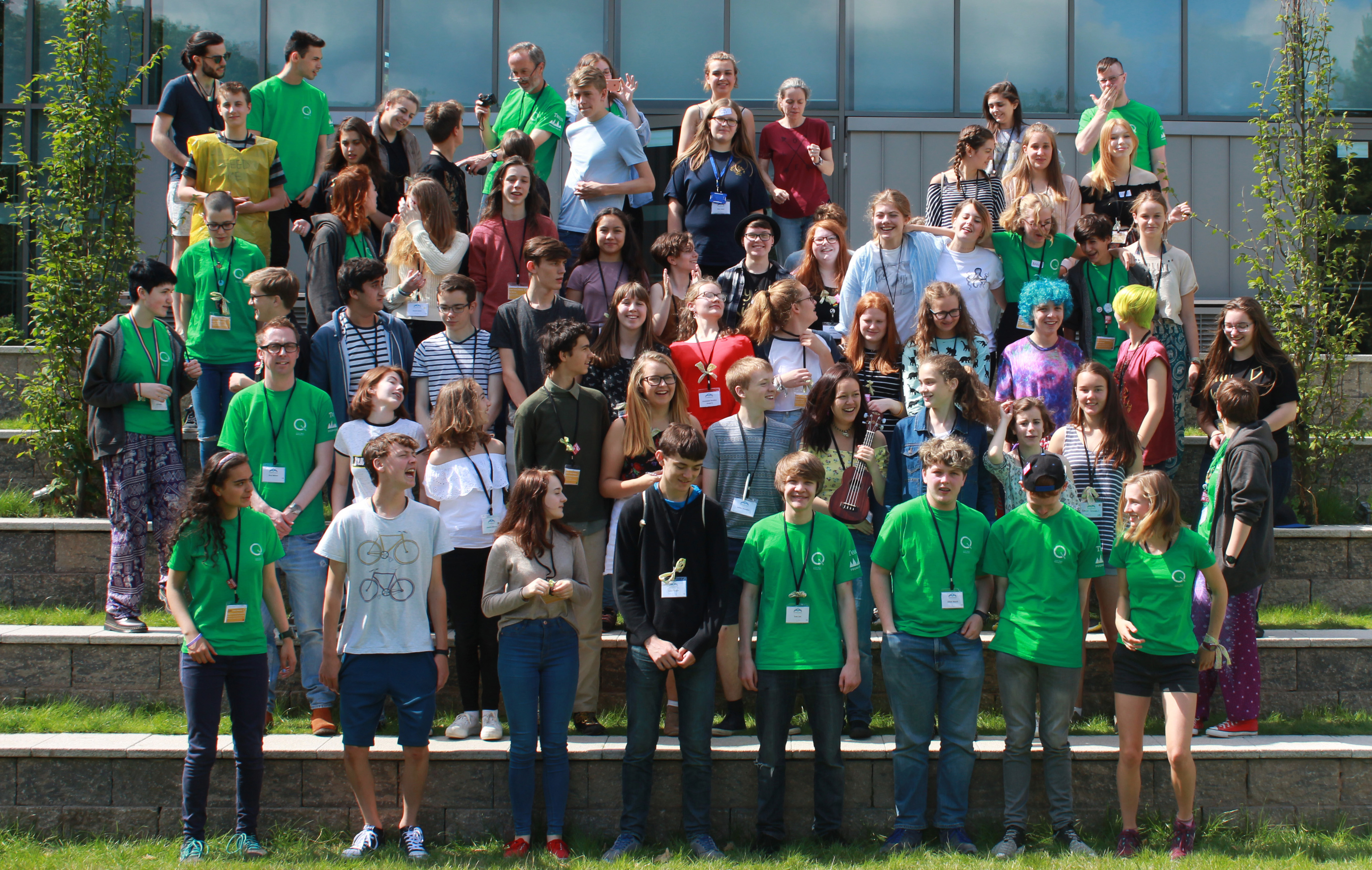 This year JYM happens as a part of Britain Yearly Meeting (BYM) an event for Quakers of all ages. You will spend most of the time with your age group at Lee Valley Youth Hostel and travel in to London to participate in some Yearly Meeting Session and activities at Friends House.
You will explore the JYM theme through speaker sessions, discussions, reflection and Quaker Meeting for Worship for Business. JYM is also a spiritual event with the opportunity for you to experience Quaker practices and Worship. Social activities and small groups, called base groups, will provide a place to build relationships and play games.
"I have learned to be more confident and have learnt how to share my own views with others, this comes hand in hand with listening to the group and being aware of their feelings."
For more information on what JYM is like have a look at past events on www.yqspace.org.uk
How to come to JYM

There are two ways to come to JYM: by "nomination" or by an "open place". The deadline for confirming your place at JYM is 23 February 2018.
Nominations: JYM Participants are asked by their Area Meeting, Quaker School or overseas Yearly Meeting whether they would like to attend. This is called a "nomination". Information about JYM Nominations was sent to Area Meeting Clerks in October 2017.
If you would like to be nominated to come to JYM, speak to your Meeting Clerk or Headteacher (Quaker Schools). If you don't know your Meeting Clerk, contact Thais through the Contact button on this page, and she will be able to put you in touch.
Open places: If you are not currently associated with a Meeting or School you can apply for an open place, by clicking on the 'Register your place' button on this page. Open place information can be found at the bottom of the destination page.
More information
For more information contact:
Thais DeOliveira
Telephone: 020 7663 1013
Supporting links
Related events