Search
This event has ended.
Young Friends General Meeting, May gathering
26 - 29 May 2017, Sheffield
Young Friends General Meeting (YFGM) is the Quaker community for young adults aged 18-30ish. We will be having a 3-day gathering over the second May bank holiday in Sheffield Meeting House. All young adults with an interest in Quakerism are most welcome to attend. We will pay travel expenses for first-time attenders.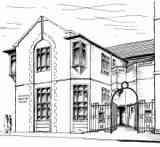 The event promises to be interesting and stimulating, featuring a conference call with young Friends in Philadelphia, and a talk from Veterans for Peace.
The deadline for registrations has now passed but there are still places available so please do still book and come along!
More information
For more information contact:
Rachel Evans
Telephone: 020 7663 1050
Supporting links
Related events