Search
This event has ended.
Living our faith in the world
8 - 13 April 2017, Devon
Live Simply. Live Sustainably. Make a difference in the world.
A five day residential for young Quakers aged 13–17 and their friends.
Participating in a leadership programme young people will learn from the environment, by contributing to communal tasks such as gardening, building and cooking. This event aims to inspire and empower young people, connecting them to a world, where they feel able to make positive change.
Please register by Tuesday 31 January.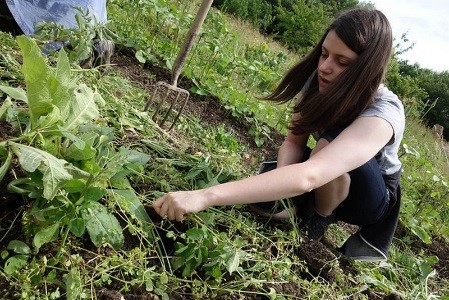 Cost: £260 per person, includes full programme, accommodation, meals and coach travel from and to Exeter train station. (This does not include train travel to Exeter).

Accommodation: Shared accommodation in yurts.
Bookings for this event have now closed, however it might still be possible to attend. Please contact the CYP Administrator cypadmin@quaker.org.uk or 020 7663 1013 if you are interested in attending.

We have space available for 40 young people. We welcome applications from those bringing a non-Quaker friend to this event, as well as those who are new to Quaker events.
Once applications close, we will confirm if you have a place on the event or not by Friday 3 February. If you are offered a place then you will need to fill out a consent and information form in order to secure your place at the event.
For further information about Embercombe and the LEAP programme go to www.embercombe.org. To find out more about other events for young Quakers go to www.yqspace.org.uk/bym-events.
More information
For more information contact:
Lucy Sam
Telephone: 020 7663 1013
Supporting documents
Related events