Why divest?
"Scientists are telling us that eighty per cent of known fossil fuel reserves need to stay in the ground to prevent catastrophic temperature rises. The business plan of the fossil fuel industry is clearly incompatible with a liveable planet."
Chayley Collis, Huddersfield Quakers

In 2011, Quakers in Britain committed to becoming a low-carbon, sustainable community. Our commitment to sustainability and climate justice means we can't continue to invest in and profit from fossil fuels. Read more about Britain Yearly Meeting's decision to divest in this briefing: Divestment from fossil fuels (PDF).
"May we look upon our treasure, the furniture of our houses, and our garments, and try to discover whether the seeds of war have nourishment in these our possessions."

John Woolman
The act of divestment fits into a long history of Quakers concern about the ethical use of money.
Public divestment is a symbolic act. It helps to question the morality of the fossil fuel industry, and challenge its power. Each act of divestment bolsters the wider Fossil Free movement which is gaining momentum across many countries.
"We wish to congratulate the Quakers on taking leadership on this vital issue."
Operation Noah

Divestment also enables ethical re-investment. We can invest our money in the parts of the economy that we want to nurture. We can support renewable energy or sustainable housing. By reinvesting money into green, just alternatives we help to build the 'new economy' that Quakers also advocate for.
Divestment in Quaker communities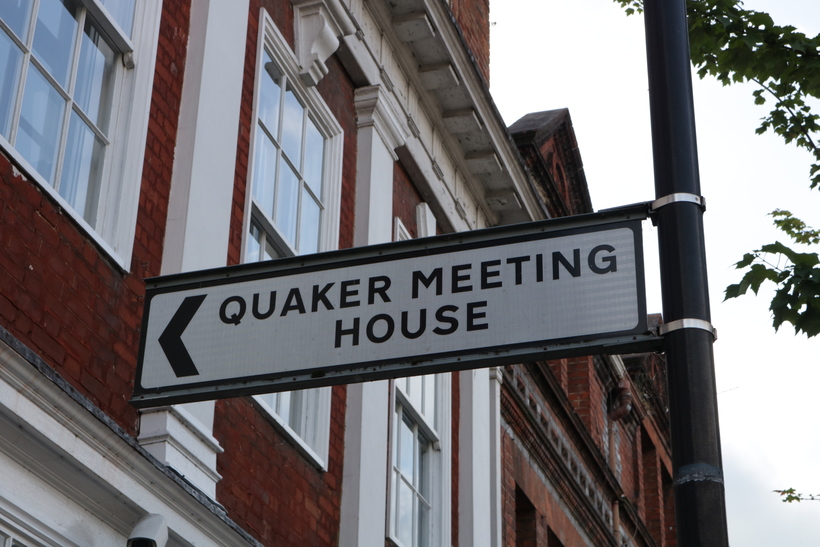 Area meetings in Britain collectively manage millions of pounds of investments, and almost half of them now have zero investment in fossil fuels. Among them are Bristol, Kendal and Sedbergh, Ipswich and Diss, and York.
Area meeting Treasurers have led the way to divestment by making the practical arrangements. Read what three of them have to say about the journey over on the blog.
Join the divestment movement
Screen a documentary about climate action for your meeting, to create an entry point for thinking about fossil fuel divestment. Do the Math by 350.org's Bill McKibben, a climate campaigner, is a good option. It explains why we need to keep fossil fuels underground, how fossil fuel divestment works, and is available to watch for free on Youtube.
Host a conversation for members of your meeting about divesting your meeting's money from fossil fuels. As preparation you could check out our updated PDF guide to divesting from fossil fuels, share it with Friends, and then discuss the practical and ethical implications together.
Contact us using the details below to get personalised support on taking the next steps.
Good Energy offer for Quaker meeting houses
Good Energy are offering a special tariff for Quaker meeting houses.
Good Energy is 100% renewable. The electricity is generated by Good Energy's own wind and solar farms and bought from independent generators across the country. To find out more about Good Energy and their electricity sources visit:
To switch your electricity to Good Energy contact
business-sales@goodenergy.co.uk quoting QuakerEnergy16.