Addressing government policy
Victims and offenders are often poorly served by the current criminal justice system. The effects can also be devastating for their family and friends, and even the professionals involved.
We have a long-standing stance against the use of imprisonment as the default response to wrong-doing. It is a false assumption that repetition of the offence is prevented by imprisonment. We are for the use of prison only when there is no reasonable alternative.

We use opportunities presented by the parliamentary system to challenge legislation that puts greater emphasis on punishment than on rehabilitation.

Taking action for justice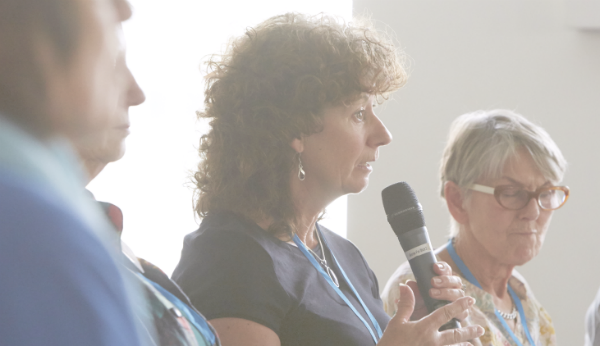 The Crime, Community and Justice Subcommittee produce briefings to inform Quakers about various aspects of the criminal justice system. These also contain suggestions for taking action, from helping individuals caught up in the system to addressing policymakers. We particularly encourage you to provide practical support to the families and friends of people in prison.
Help for families and friends of someone in prison
A briefing to inform and encourage Quaker action in providing practical support to the families and friends of someone who is in prison. Read the 'families and friends' briefing here (PDF).

Engaging with local policing bodies
A briefing to help Quakers who wish to engage with their Police and Crime Commissioners in England and Wales and with the Police Authority in Scotland. Read the guidance here (PDF).
An introduction to restorative justice
Get acquainted with the basics of restorative justice - what is it, who practices it, and what impact does it have on communities and criminals? Read about restorative justice here (PDF).
Ways to witness
A directory of contacts for restorative justice organisations, plus tips on getting started in supporting restorative justice work. Read the information here (PDF).
Why Prison?
Despite the widespread use of prison sentences in Britain, it is not always clear why people are sent there. We have produced a framework for discussion to explore the purposes, effectiveness and experience of imprisonment as a response to criminal actions. We encourage you to use this framework as a starting point for discussion in your Quaker meeting. Read Why Prison? (PDF).
Members of the Crime, Community and Justice Subcommittee are available to come and facilitate a 'Why Prison?' workshop for your meeting. To request a workshop, contact Teresa Parker at ccj@quaker.org.uk.
Printed copies of these briefings can be ordered at no charge. Please email us at ccj@quaker.org.uk to request what you or your Meeting require.