Search
Patterns and examples: Lancaster
27 June 2020, Lancaster
Are you serving your meeting?
Would you benefit from a day of support, training, and spiritual nurture?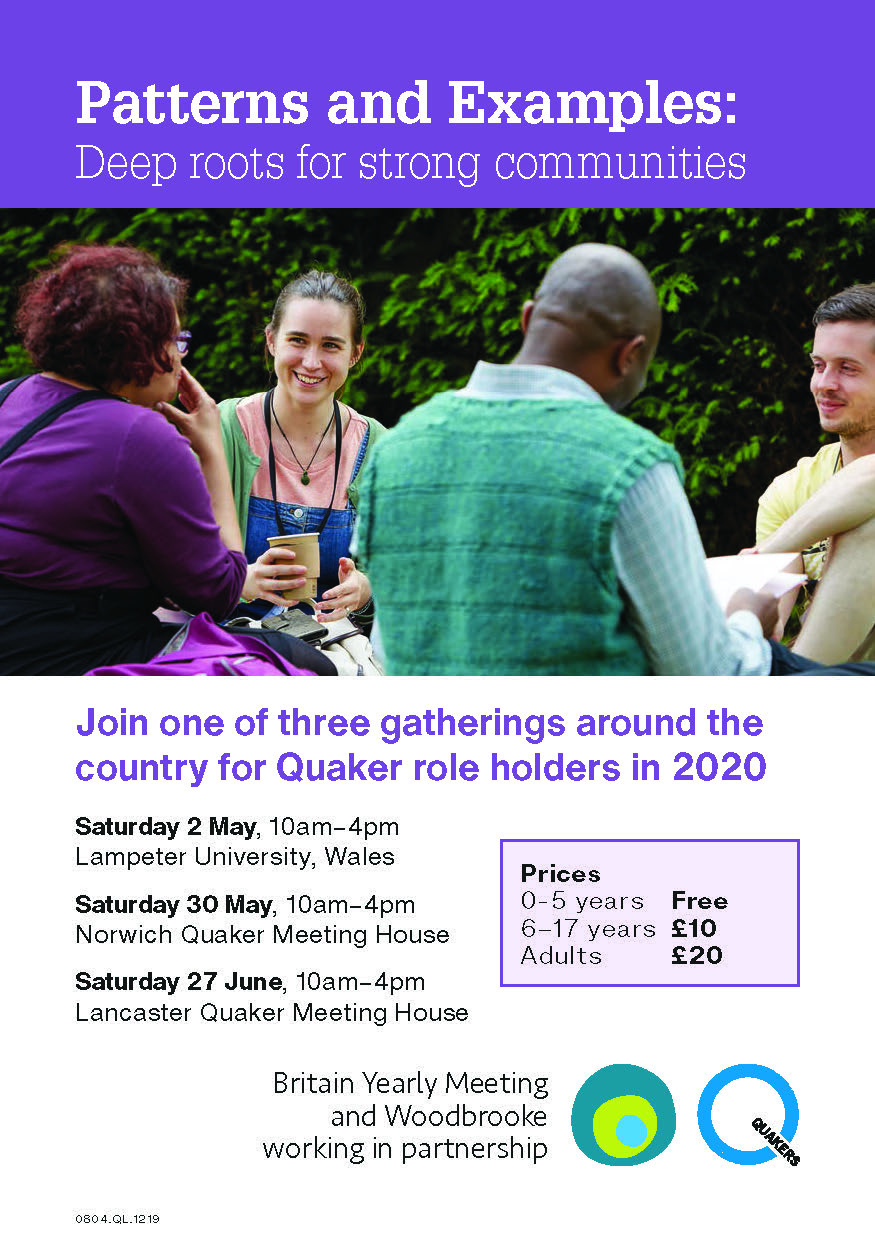 Patterns and Examples days are gatherings for all adult role holders, and children and young people aged 6 to 18. Each one will be an opportunity to meet Friends, make friends, share ideas and worries, develop your skills and build our Quaker communities.
Families are encouraged to attend and a crèche will be provided for under 5s.
Lunch and refreshments provided. Meetings and other Quaker communities are encouraged to help with the cost of the event and travel expenses to and from the venue.
For more information contact:

More information
For more information contact:
Oliver Waterhouse
Telephone: 020 7663 1007
Supporting documents
Related events