Average read time: 6 minutes
General election 2019: Quaker analysis of migrant rights in party manifestos
Are Quaker concerns reflected in the general election 2019 manifestos? Here, Tatiana Garavito reviews migration policies.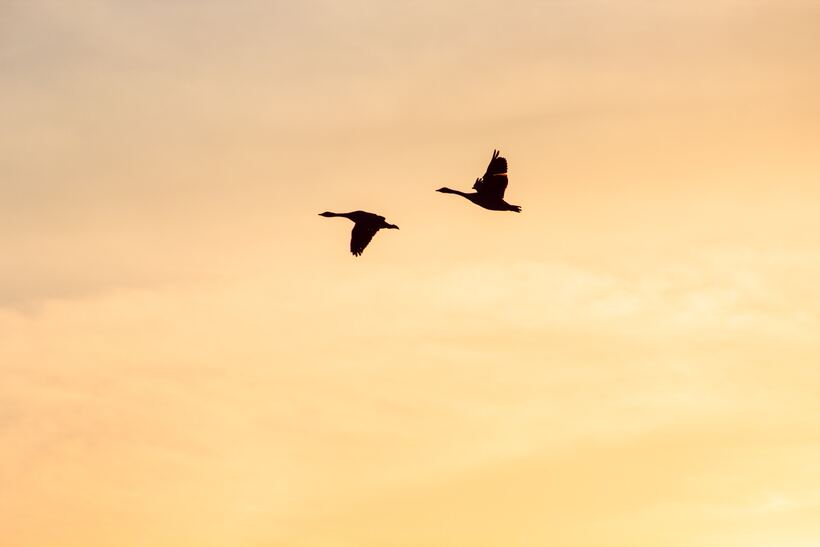 The 2019 general election could not come soon enough for the migrant justice movement. For over three years, the government has prioritised Brexit at the expense of migrant and refugee communities in this country.
Through a national network of Quakers taking action on migrant justice, Quakers in Britain have been campaigning to end the government's 'hostile environment' and all it entails: immigration detention, destitution and deportation. We are also working to create an anti-racist culture in the UK that centres human rights, and is welcoming to all people.
After reading this, you may have a better idea about the more specific policies on migration that political parties are promising to implement if they are elected to govern the UK. We call on any future government to end the hostile environment, and commit to healing the harms already caused.
1. Ending the hostile environment
Of the manifestos analysed, only the Conservative Party appears to intend on leaving 'hostile environment' policies in place. The Labour Party, Green Party, Liberal Democrats, SNP and Plaid Cymru all pledge to scrap hostile environment policies currently enforced by the Home Office. I took a closer look at the differences between their otherwise similar positions.
The Liberal Democrat manifesto pledges to scrap the hostile environment. While the Liberal Democrats manifesto mentions ending immigration detention, this sits alongside a pledge to introduce a 28-day limit on detention. It is unclear which pledge will be prioritised.

Both the Labour Party and the Green Party promise to scrap the 'hostile environment' and the draconian policies introduced under the 2014 and 2016 Immigration Acts, including health charges for migrants.
The Green Party would end indefinite detention, close immigration detention centres and end the culture of abuse and violence that has prevailed in them. They would also suspend all deportation flights and allow people seeking asylum to live freely, with a right to work, whilst their applications are considered.
The Labour Party pledges to end immigration detention and remove the minimum income requirement, which has been responsible for breaking families trying to reunite with loved ones in the UK. They aim to reintroduce legal aid, which the Conservative government removed, and which has left many people unable to access justice.
Labour and the Green Party both commit to recompensing the Windrush generation, who have still not received any restitution for the Windrush scandal under the Conservatives.
The SNP manifesto pledges to seek devolution of migration powers so that Scotland can have a migration policy that helps to grow their population and works for their economy and society. SNP MPs will continue to press the UK government to end indefinite immigration detention.
Similar to the SNP, Plaid Cymru pledge to seek to devolution for migration policy, and create a migration advisory service for Wales's specific needs.
2. Creating a culture of welcome
The Green Party propose to replace the Home Office with a Ministry for Sanctuary and a Ministry of the Interior. These would be responsible for enforcing migration rules with compassion and due regard for human rights.
In their manifesto, the Conservatives fail to explain how they would regenerate communities after Brexit, or make Britain a welcoming place for people coming to work from abroad, in terms of process, employment rights, and dignified conditions.
Instead, the Conservatives promise to introduce 'a firmer and fairer Australian-style points-based immigration system'. This will likely make the immigration processes more expensive and add bureaucracy to the already costly and complex system.
The Liberal Democrats pledge to introduce visas for skilled workers through a 'more flexible merit-based system'. It isn't yet clear how this will differ from the Conservatives' proposal for an 'Australian-style' points-based system.
The SNP supports a review of the citizenship application process with a view to reducing its cost and complexity, while Plaid Cymru affirms its pledge to make Wales a nation of Sanctuary for people from migrant and refugee backgrounds.
In the Labour Race and Faith manifesto, the party outlines plans for schools to teach Britain's colonial history. This is a welcome policy, as we believe that racism is a consequence of unexamined colonialist thinking. Labour also pledges to resume rescuing people who are in danger as they cross the Mediterranean seeking refuge.
3. Freedom of movement
The Labour Party manifesto talks about protecting freedom of movement as a human right. The Liberal Democrats pledge to protect freedom of movement for EU nationals only.
The Liberal Democrats would provide safe and legal routes to sanctuary in the UK by resettling 10,000 'vulnerable refugees' each year and a further 10,000 unaccompanied refugee children from elsewhere in Europe over the next ten years. Numerical targets like these are arbitrary and dehumanising; other parties avoid this language though the Conservative Party refers to people only by their economic contributions rather than as humans or communities affected by the UK's foreign policy.
4. Worker's rights
The Liberal Democrats promise to give asylum seekers the right to work if they have not heard back from the Home office within three months of submitted their applications.
Labour and the Green Party both endorse asylum seekers' right to work freely. This approach would enable people to support themselves and integrate into their communities.
Plaid Cymru calls for an EU migration policy based on solidarity, which protects migrant workers and combats all forms of labour exploitation.
5. Family rights
The SNP pledge to continue to urge the UK government to introduce a less restrictive approach to family migration, so that families can settle in Scotland long-term. This includes the repeal of minimum income requirements for family visas.
The Liberal Democrats plan to expand family reunion rights by abolishing the minimum income requirement for spouse and partner visas, and enable people who came here as children to apply for resident status.
The Green Party promises to give their Ministry of Sanctuary powers to abolish income requirements for people who wish to come to the UK to join a loved one.
Read analysis of other Quakers in Britain priorities for the election: