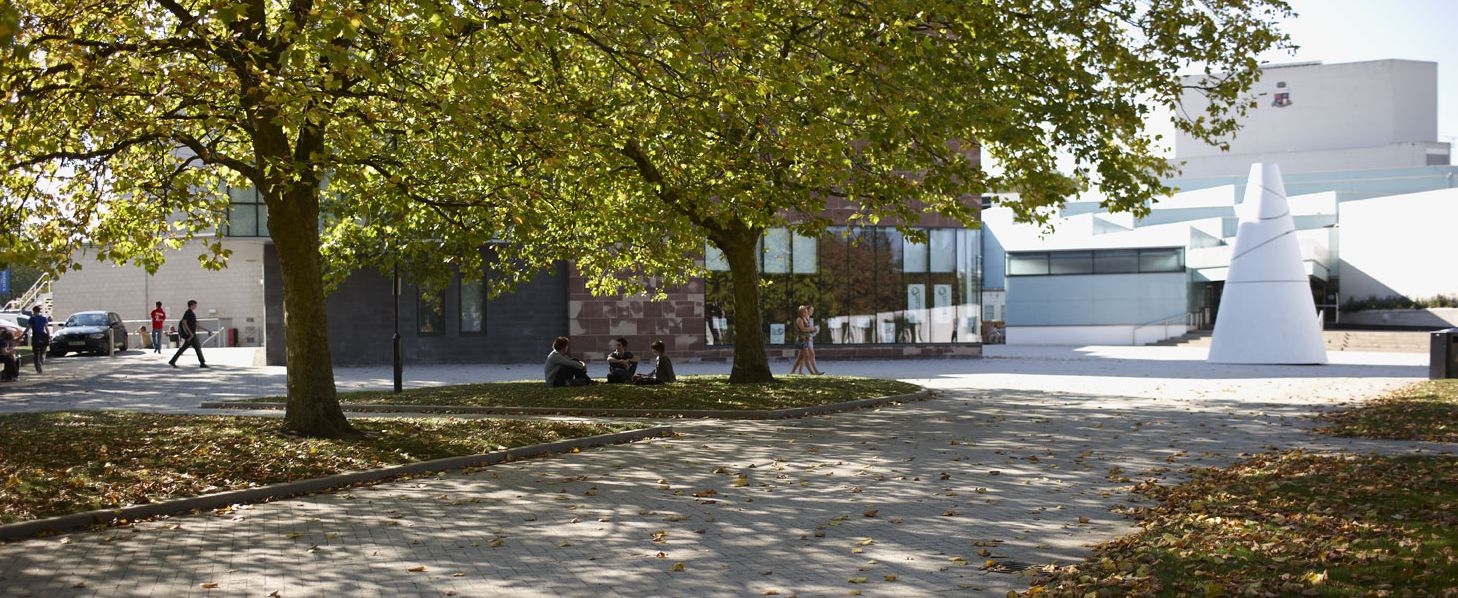 The University of Warwick can be found on the outskirts of Coventry. It sits on Gibbet Hill Road (CV4 7AL). The site is self-contained and well served by local facilities. The nearest mainline rail station is Coventry. The station is about four miles away. There are also regular buses from Coventry.
The university campus has lots of sport facilities. There are also lots of indoor and outdoor spaces. Ideal for meetings and those unexpected life-changing conversation to take place.
Retail, bars and restaurants on campus
A number of retail outlets, bars and restaurants can be found on campus.
Rootes Grocery Store is open daily. It also has a Post Office.
There is also a bookshop, hairdresser, banks, a chemist and ATM machines.
More information at Warwick Retail (offsite link)
Car parking
Car parking is free if you book it in advance. Please visit the parking registration page on the University of Warwick website. If you need help with this please contact University staff: quakers2017@warwick.ac.uk or 024 7657 4999.