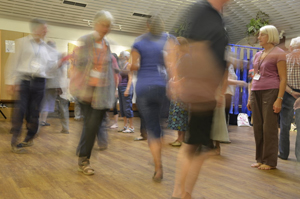 On Wednesday Yearly Meeting does not meet and we have an opportunity to do something different.
Online bookings are now closed.
A Wednesday Activities desk will be in the Learning Grid Room from Sunday to Tuesday. This will be open at lunchtimes for queries but information on all activities will be displayed on the desk.
Photo: Platform 1 for Britain Yearly Meeting