Take action on militarism
If you'd like some ideas on how to take action on militarism, have a look at the new Take action on militarism pack (PDF) we've produced with the organisation ForcesWatch. It includes tips and ideas for action, background information and case studies.

Hard copies of the pack can be requested from the Quaker Centre Bookshop: quakercentre@quaker.org.uk or 020 7663 1030.
War School: The battle for Britain's children
Launched in November 2018, this film from Pow Productions takes a closer look at militarisation in Britain, featuring Veterans for Peace UK, Forces Watch and other key voices. Visit the War.School website to find out about screenings or to host your own.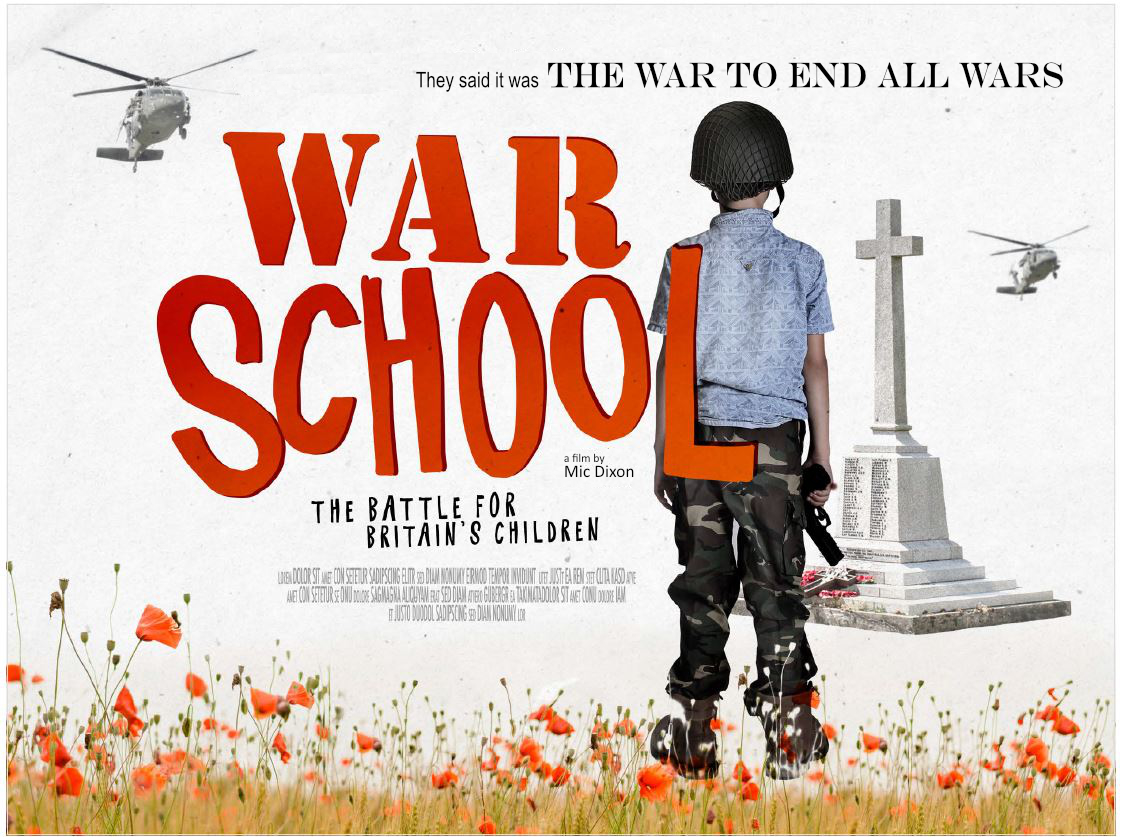 The new tide of militarisation

Militarism has existed in Britain for a long time but in the last few years there has been an increase in the promotion of militarism across areas of civil society. This includes education, services for young people and initiatives such as the creation of Armed Forces Day.
However, many people are not aware that militarisation is happening in Britain. Even fewer know that there is a government strategy behind it. Quakers in Britain are engaged in a wider conversation about militarisation, aiming to increase public awareness and scrutiny of this worrying development.
The new tide of militarisation briefing reveals this strategy to increase public support for (and willingness to pay for) the military, to make recruitment easier, and to stifle opposition to unpopular wars. We encourage you to use the briefing as a starting point for discussion in your local meeting.
Resource: The Unseen March
The Unseen March is a short film from Quakers in Britain. It brings together voices from education, the armed forces, and public life, and questions the creeping militarisation of schools. Send it to a friend to help spread awareness of the issue.
Our partners
Quakers in Britain works closely with other organisations challenging militarism.