Average read time: 3 minutes
International aid and Oxfam: towards a balance of power
Quakers played a part in creating the international aid movement. We can't ignore the recent revelations of abuse of power by workers in this sector, says Juliet Prager.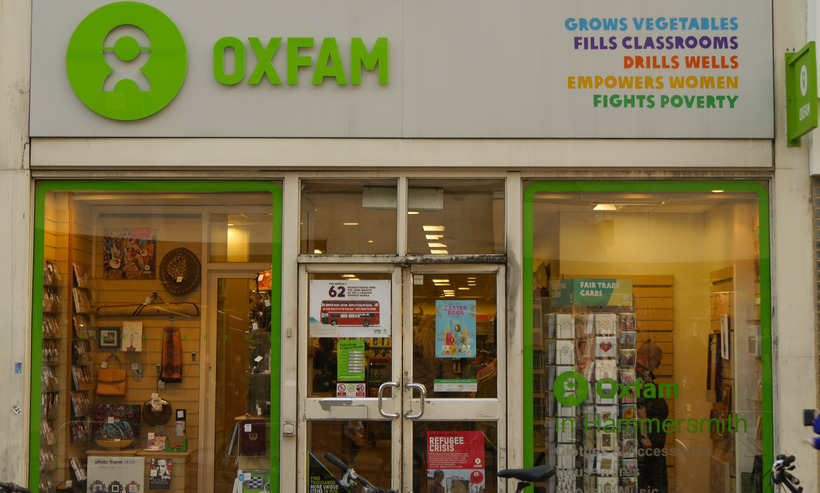 Quakers, working collaboratively with others, have played a large part in creating the international aid movement we know today.
The Second World War created famine in many parts of Europe, particularly in areas occupied by German forces and exacerbated by the British naval blockade. In 1942 a Quaker, Edith Pye, established a national Famine Relief Committee as a network of local committees. The Oxford Committee for Famine Relief – now known as Oxfam – was set up by Edith Pye's colleague Canon Milford.
By 1945, British people were working together to send food to people who were starving in Germany. This was counter to the policies of the British government, so the Friends Relief Service became one of the channels for sending funds that had been collected by the Oxford committee.
A high-street name
It's a full 70 years since Oxfam's first charity shop was opened, and now Oxfam is, literally, a high-street name. In that time the landscape has changed almost completely.
There is a huge number of international aid agencies – in the UK alone, the network for organisations working in international development, known as Bond, has 400 members. Oxfam itself has grown into a confederation of 17 organisations, with more than 10,000 staff and nearly 50,000 interns and volunteers working around the world.
Funding comes not only from high-street charity shops and individual donors, but from national governments, the UN and EU.
War, starvation, homelessness, lack of education and employment have all remained, although they are now manifest in different ways and different places. But awareness has grown. Between us, we know more than we did in 1942 about poverty and injustice around the world, and about what causes inequality.
Prayer and action
Quakers pray for and alongside the people who are affected today by poverty and injustice. We pray for and alongside the people who now lead Oxfam and the many other international aid agencies – and for the people who deliver services and support to whoever needs them most.
But prayer requires action. As Thomas F Green wrote in 1952:
"Let us not imagine…that a few sentimental good wishes from a distance are all that is needed. Whenever we intercede in prayer we must be prepared for an answer which places a practical obligation upon us. A prayer is always a commitment." - Quaker faith & practice 2.29
So we can't ignore the terrible revelations that people employed by Oxfam and other agencies, and by United Nations peace-keeping forces, have abused their power.
That needs to be acknowledged and tackled. At the same time, we can't ignore the huge global injustices that create a world in which so many people rely so heavily on charity donations from us – rich, mostly white people living in the global North. We shouldn't really be surprised that this power imbalance has been abused in some places.
So, while talking with aid charities, let's also keep up our donations. Let's encourage our elected representatives to sustain aid budgets. And let's keep asking why aid is needed in the first place.